We're here for you, even after you buy your home! Whether you're purchasing for an investment or for personal use, the whole MVP Team has your back. Our sister company, MVP Property Pros, comes fully equipped for both property management and general contracting. Take our latest blog post from owner, Matthew Plummer, for instance, about a quick kitchen facelift. Click here to read the whole article. If you have any questions about a home improvement, maintenance, or renovation, or need referrals to quality tradespeople, MVP is here to help!
---
Travel Tips to Stay Healthy
Whether you're dropping your kids off at college, squeezing out every opportunity to get sunshine before it's gone, or just planning ahead for the holidays, staying healthy is key to enjoy as much of your time as you can. Here are some smart strategies for healthy traveling along the way.

Flying? Walk around the terminal to support circulation while you wait. Use an eye mask and sound machine to help get a better night's rest while you're in an unfamiliar sleeping environment. Pack healthy snacks and water instead of panic buying the closest candy bar and soda. Check out the whole list on the graphic below.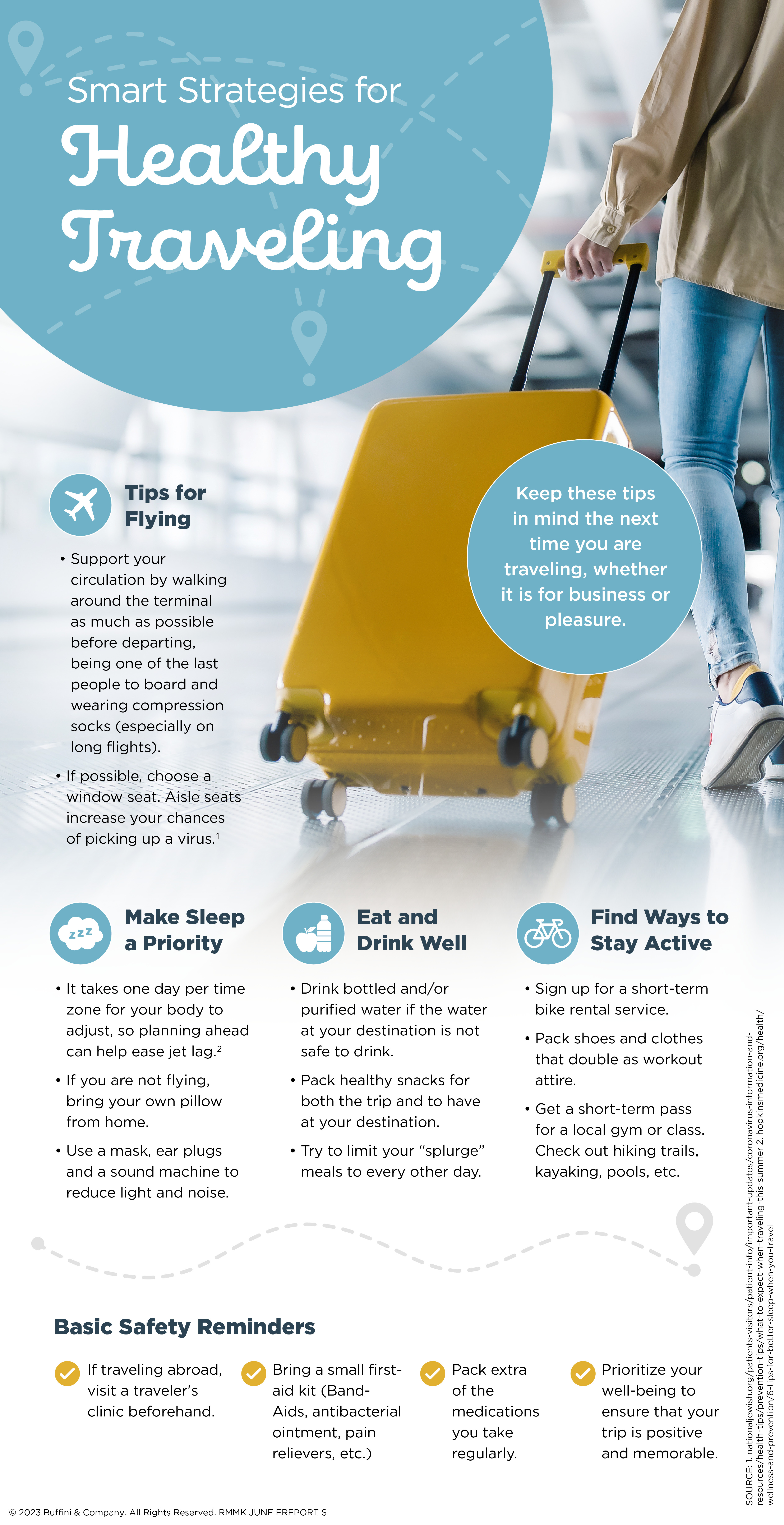 Know Someone We Can Help?